SUPPORT FOR STARTING A BUSINESS
If you receive the so-called "citizen's benefit" (Bürgergeld in German – a state welfare benefit, that is paid when people have no income or do not earn enough money to support themselves and their dependents) and want to become self-employed, then we can help you with advice and financial support.
Starting a business can be your path to financial independence. Careful planning is the first important step for your success. We can support you in this process.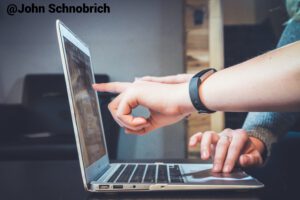 ADVICE BEFORE SELF-EMPLOYMENT
Your job center will be happy to advise you if you would like to become self-employed. Together with you, we will clarify your economic plans and prospects. We will also inform you about which other agencies can help you.
Many job centers offer consultations via video. If you are interested, ask your job center whether video appointments are possible there.
START-UP MONEY FOR STARTING A BUSINESS
If you become self-employed, we will support you in certain cases with start-up money.
A business idea sometimes needs some start-up time, which means: At the beginning of your self-employment, you may not have enough income to be able to stand completely on your own two feet financially. We can support you in this phase – with the start-up grant. This grant can give you additional financial leeway at the beginning of your self-employment.
Important: There is no legal entitlement to start-up money for a business start-up. Your contact person at the job center will decide whether you meet the requirements.
REQUIREMENTS
You must meet the following requirements to receive start-up money for a new business:
So far you have been receiving citizen's benefit (Bürgergeld).

You have not yet become self-employed on a full-time basis.

You will perform your self-employment on a full-time basis.

The self-employed activity includes at least 15 hours per week.

By starting your own business, there is a good chance that you will no longer need to rely on citizen's benefits (Bürgergeld) in the future.
AMOUNT AND DURATION
The amount of start-up money you receive depends, among other things, on your personal circumstances and how long you have been unemployed.
The amount does not have to be the same over the entire funding period. For example, you can receive more entry money in the first few months than at the end of your grant period. We determine that at the beginning.
Start-up entrepreneurs can receive start-up money for a maximum of 24 months. It is paid out monthly and is not subject to any deductions.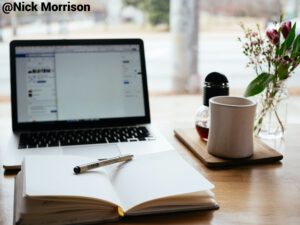 APPLY FOR START-UP MONEY TO START A BUSINESS
You can only receive start-up money if you apply for it before you start your own business. Therefore, first make an appointment with us for a consultation.
We will then check whether you are eligible for funding. To do this, we need certain documents from you. You can bring these with you to your appointment or hand them in later. These include, for example:
CV

Description of your start-up project, for example by means of a business plan

Capital requirements and financing plan

Sales and profitability forecast for the next 3 years
In certain cases, you will need to provide further evidence. This can be, for example, proof of qualification as a founder or a statement from a third party on the viability of your company. This could be a bank or an expert institution, for example.
Once we have approved your application, you will need to provide evidence of your self-employed or freelance activity after setting up your business. Suitable proofs are, for example, the business registration or tax office notification.
Good to know: With start-up money, we can also help you take up employment that is subject to social security contributions.
The legal basis for start-up money is Section 16b of the Second Book of the Social Code (SGB II).
SERVICES FOR THE INTEGRATION OF THE SELF-EMPLOYED
With your self-employment, you want to finance your livelihood independently. To make this happen, we can support you financially – with a loan or a grant for purchases. If you are already self-employed, we can support you with an offer for a free consultation and transfer of knowledge that is important for economic independence.
We group all of these support services together under the term "Services for the Integration of the Self-Employed," or LES for short.